GRACE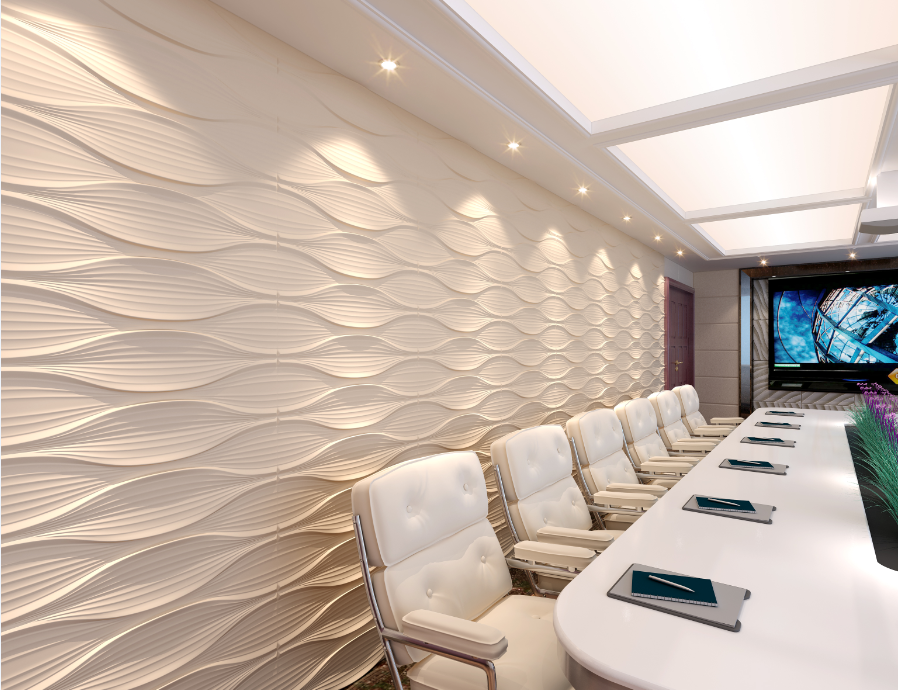 GRACE
Dimension : 625*800mm
Original Color : White
Package : Box 12 panels | 6 m2
Raw Material : Natural plant fiber, 100% biodegradable
Features : Eco friendly, light weight, easy DIY
Application : Commercial areas, home decoration, public facilities
Description
3d wall panels is constructed primarily from plant fiber utilizing environmentally friendly technology for a cleaner,greener product.At a time when environmental impact is at the forefront of everyone's minds,here is a product that provides high quality,interior decoration possibilities that will enhance, not harm the environment.
Features
Healthy to people and environment.
Light weight and paintable.
Easy install, easy remove
Embossed 3D design.
Cleaning: Easily with a damp cloth.
Installation Instructions:
1.Prime, Paint, Glue, and apply paintable caulking if any gaps. Also perfect for retail, restaurant, or hotel applications.
2.Use our customized steal frame, no need fill the gap.