Henry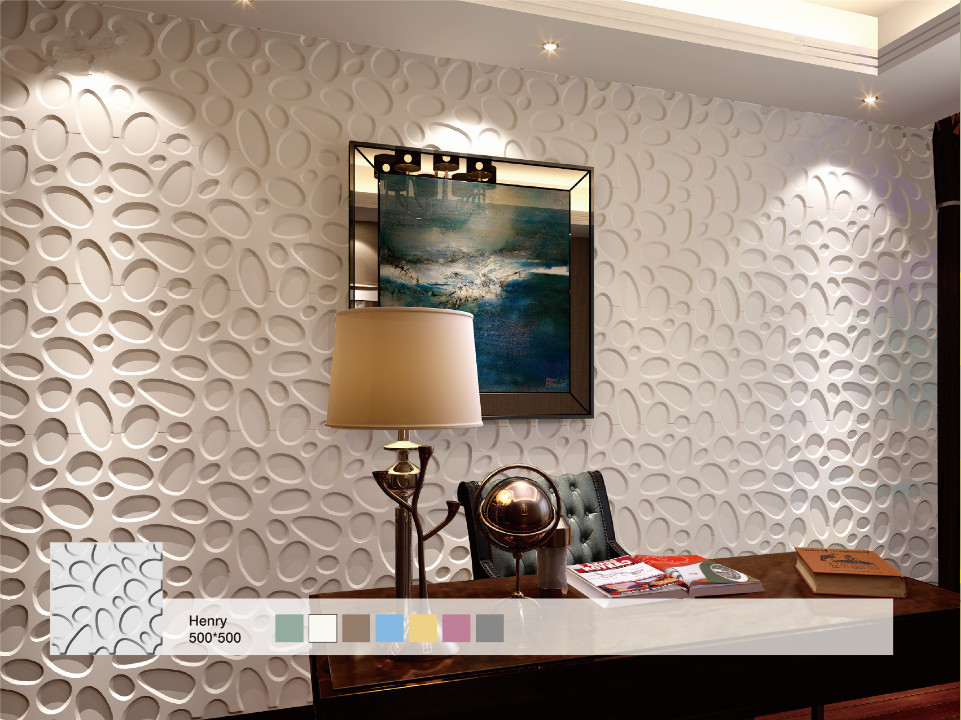 Henry
Dimension : 500* 500mm
Color : white
Package : Box 24 panels | 6 m2
Raw material : Bamboo fiber, eco friendly
Application : Wall & ceiling decoration
Features : Eco friendly, light weight, easy DIY
levowall 3d wall panels Specifications
Materials Made from 100% bamboo molded paper pulp with no chemical fillers, no VOC'S and no formaldehyde
Panel Dimensions Each panel is 300*300*1.5mm.
If needed we also have 3mm thickness panel, price little expensive.
Contents The panels are sold by box. Each contains 24tiles and covers 6square meter.
Fire Rating:Panels are not fire-rated. We recommend use of fire-retardant primer prior to painting the panels.
If needed, Class B can be achieved.
Install: Easy to install just minutes. Use the glue or Frame.
Levowall Features:
Easily Transform a boring wall info eye catching wall art.
Light weight and paintable
Easy to Install Recyclable and biodegradable.
Healthy and safe with no chemical fillers
Easy to remove and reuse.
More info email us please: Sales@levowall.com
Skype: Levowall