Rattan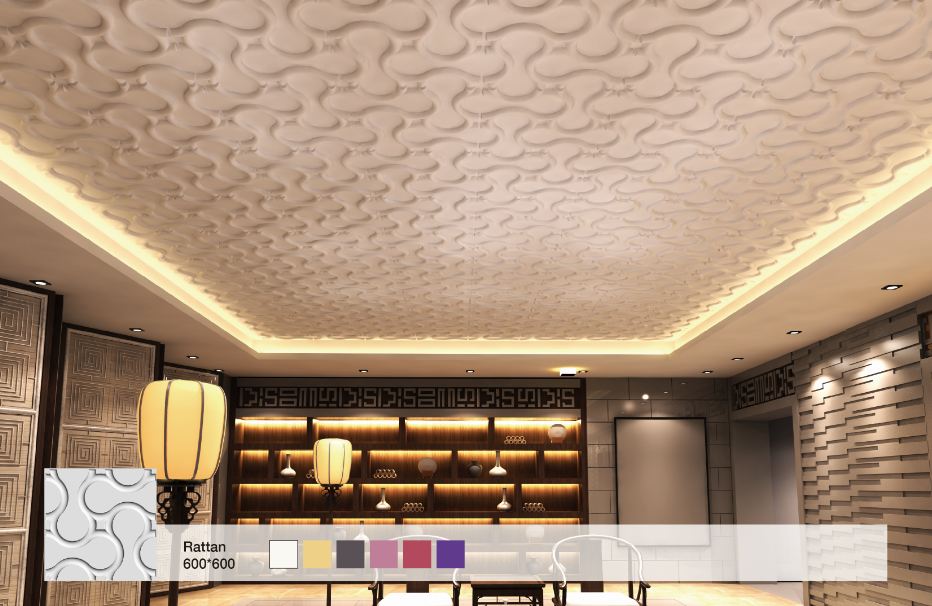 Rattan
Dimension : 600*600mm
Color : white
package : 25pcs into one box
Raw material : Bamboo fiber, eco friendly
Application : Wall & ceiling decoration
Features : Eco friendly, light weight, easy DIY
levowall 3d wall panels Materials Made from 100% bamboo molded paper pulp with no chemical fillers, no VOC'S and no formaldehyde
Panel Dimensions Each panel is 600*600*1.5mm.
If needed we also have 3mm thickness panel, price little expensive.
Contents The panels are sold by box. Each contains 24tiles and covers 6square meter.
Fire Rating:Panels are not fire-rated. We recommend use of fire-retardant primer prior to painting the panels.
If needed, Class B can be achieved.
Install: Easy to install just minutes. Use the glue or Frame.